Testimonials of the Master Program Computational Neuroscience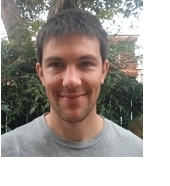 Chris Häusler
Country of origin: Australia
Previous studies: Bachelor of Information Technology, Software Engineering, Queensland University of Technology
Graduated in the BCCN MSc Program in 2010
Graduated in the BCCN PhD Program in 2014
Current occupation: data scientist
"Coming to Berlin to do the BCCN MSc Program was a fantastic choice and if I had my time over I would do it again in a flash. The course offers a great study environment with an impressive lecturer to student ratio, a small but eclectic mix of students from around the world and administrative support from the course coordinators that is second to none. You'll get to take part in cutting edge research in one of the most exciting scientific disciplines around and along the way learn an array of transferrable technical skills that could land you research or analyst positions in academia and industry. apply now! ;-)"
Jan Boelts
Country of origin: Germany
Previous studies: Bachelor, Cognitive Science, University of Osnabrueck
Graduated in the BCCN MSc Program in 2018
Current occupation: PhD student at TU Munich
"With a BSc in Cognitive Science and broad interest in mathematical modelling, machine learning and, well, the brain, the BCCN Berlin was the ideal place to start my master program. The pace in the first year is high, but most courses are tailored to the master program, the groups are small and the atmosphere among the students and professors is colloquial, so that learning becomes very effective and fun. What I particularly like about the program is the environment established by the BCCN: the beautiful campus with the lecture halls right next most BCCN research groups, the family-like atmosphere among the master and PhD students, professor and staff, and the many BCCN talks, workshops, retreats and parties that foster academic and social exchange.
The three lab rotations in the second year are ideal to learn about project management, scientific writing and your research interest. One of these lab rotations and the overall experience I gained at the BCCN led me to my current position as a doctoral student in the group for Computational Neuroengineering at TU Munich."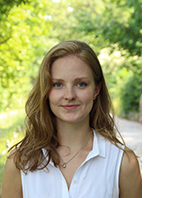 Laura Bella Naumann
Country of origin: Germany

Previous studies: Bachelor, Mathematics in Medicine and Life Science, Universität zu Lübeck

Graduated in the BCCN MSc Program in 2017

Current occupation: PhD student at TU Berlin (Sprekeler Lab)

"I've always been interested in maths and biology and found the ideal combination of the two in the computational neuroscience master at BCCN. Coming from a mostly mathematical background, I was excited to discover that the program achieves to teach the essential neuroscience along with a plethora of theoretical tools to model, simulate, record, analyse or extrapolate from neural systems on different scales and levels of complexity. Although quite dense and in parts challenging the first year teaches all the necessary basics of computational neuroscience after which lab rotations in the second year ensure hands-on research experience in diverse labs. What is more, the BCCN master program manages to convey this invaluable knowledge in a non-competitive, interdisciplinary and intercultural setting that has made and is still making me feel part of a big happy curious family. If you're looking for a challenging, inspiring, fun and social program, BCCN is the right place for you. I would do it again in a heartbeat. "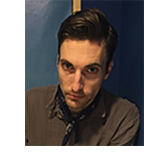 Gregory Knoll

Country of origin: USA
Previous studies: Bachelor of Science, Biopsychology, UC Santa Barbara and Bachelor of Engineering, Computer Engineering, City University of New York
Graduated in the BCCN MSc Program in 2018
Current occupation: PhD student at HU Berlin (Lindner Lab)
"I found the BCCN Master's program when I decided to get into research, and I'm glad I did. It equips students with the tools necessary to take part in ongoing research within the first year and then provides ample opportunities to do so in the second year. There is a rigorous focus on fundamentals and mathematical adeptness along with an emphasis on clearly presenting scientific ideas, which is invaluable preparation for a career in academia or industry. There is constant exposure to leading scientists in the field, who regularly visit the institute to present state-of-the-art results and methods, keeping the BCCN up-to-date and relevant. Because the cohorts are small, there is unfettered access to faculty, who are engaged with the students and offer much needed guidance, support, and community during the challenging but rewarding experience."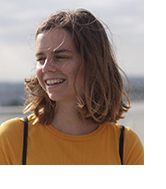 Liz Weerdmeester
Country of origin: Netherlands
Previous studies: Bachelor of Technology, Liberal Arts and Sciences
Graduated in the BCCN MSc Program in 2020
Current occupation: PhD position at HU Berlin (Schreiber lab)
"Coming from an engineering background, I was always fascinated at nature's mysterious ways of solving problems and creating the world as it currently is. One of these mysteries which I think human engineers can learn a lot from is the nervous system. I applied to BCCN expecting a clear-cut and comprehensive explanation on how the brain works, how the brain can be modelled, and how its design can be used to solve real-world problems. It was only a few weeks in that I realized we are nowhere near the final answer, and that all of these questions can currently only be answered to some extent. Instead of giving me a solution, the BCCN master program gave an overview on the research currently done on computational neuroscience in e.g. machine intelligence, analysis of neuronal data and modelling various scopes of neural systems. The master program is very research oriented and aims to excite students to participate in answering the unknowns on the brain. It does this by requiring internships in three different academic labs doing research on various neuroscience topics. The theory provided in the lectures is very comprehensive and offers a great background to get started in the labs. I loved the hands on and project-oriented approach of the program and would definitely recommend it to anyone who is interested in a career in computational neuroscience."